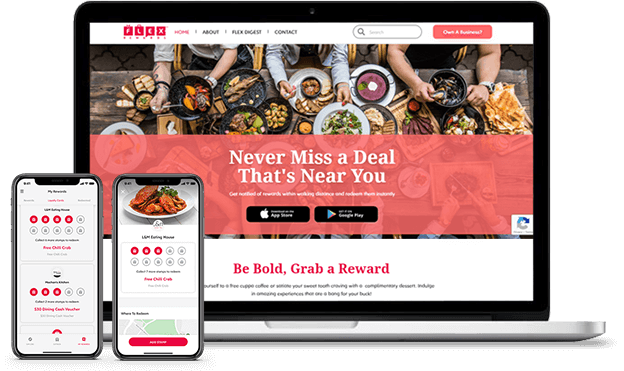 Capture A Loyalty Member With
Flex Rewards In Less than 30 Seconds.
A Quick & Easy Experience For Your Customers


Download the
Flex Rewards app & sign in with Facebook, Google or Apple

A Gift Stamp is immediately added to your customer's loyalty card

Redeem reward when you have completed the loyalty card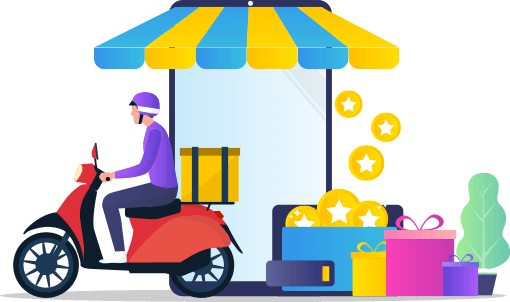 Reach your entire customer base with loyalty stamps sent across all sales channels
With Flex Rewards you can send loyalty stamps in delivery boxes and takeaway packaging to reach all of your customers, even when you sell through popular food delivery apps like Food Panda and Grab Food.
This allows you to take full control over your entire customer base no matter how you generate sales.
Did you know that loyalty program member is likely to spend 20% more frequently
Increase the number of returning customers


Communicate directly with existing and new customers through EDMs

Build customer relationships and networks
Trusted by our Flex Partners
Loyalty Program Partnership with Machan's Kitchen
Active Loyalty Program members
Conversion to "sticky" customers who return more than once
Of sticky customer are high frequency customers returning multiple times a week or month
We offer in-store marketing materials such as templated table stands, stickers and customised pull-up banners with easy access to the
QR code that leads directly to your loyalty program.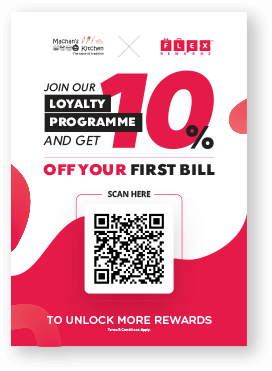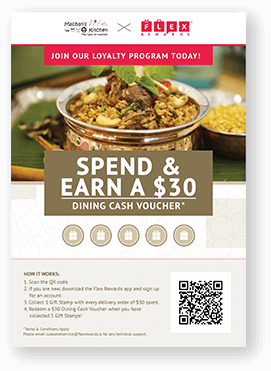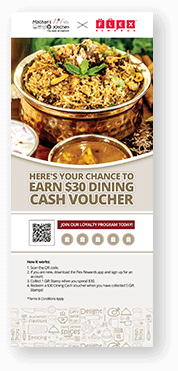 During a 1 month period, on average Flex Loyalty partners saw an
increase in sales and customer retention.
Become A Flex Partner and Build Your Customer Loyalty Today!
Flex Rewards is a powerful loyalty stamp card system made specifically for the food & beverage industry.
What makes us unique is the ability to reach all end-user customers even when orders are generated by third party food delivery platforms like Grab Food and Food Panda.
We achieve this by generating non-copyable single-use QR code stamps that can be included in food delivery and takeaway packaging. This allows merchants to engage with "at home" customers who frequently use popular online food delivery apps.
The goal of the system is to convert as many customers into loyalty members as possible.
Flex Rewards is a universal loyalty solution that works across all platforms to achieve incredible business results.
2020 Flextech.io Pte. Ltd.